The most critical element to a successful remote beer system is temperature.
3 Critical Temperatures
Walk-in cooler/Barrel Storage – Air Temp/Liquid Temp 36°-38°
Pour temperature – most brewers recommend 38°-40°
Glycol unit temp – Static Bath/Flash Chiller.
Static Bath – Thermostat probe located in fluid bath 28°-31°
Flash Chiller – Thermostat probe located on the glycol return line 30°-33°
Recording Pour Temperature Accurately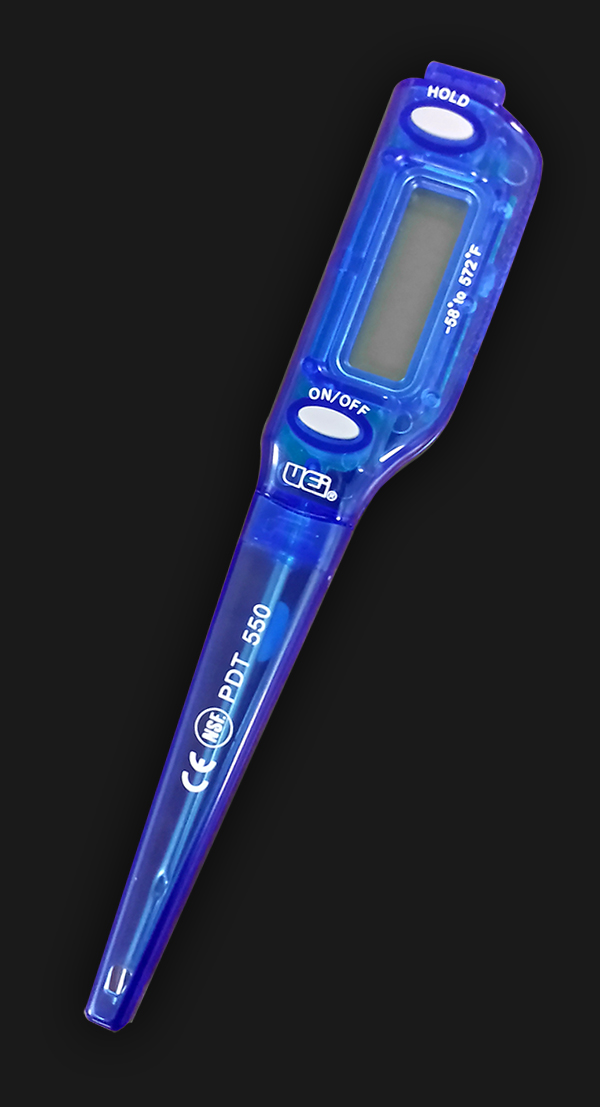 Have a high quality digital thermometer.
When taking a cooler temp you should take a liquid temp, this will better reflect the temp of the beer in the barrel. If you have bottled water in the cooler, open a bottle and take temp. Mark the bottle for future temp readings. If you don't have bottled water in the cooler, get one and keep it in the cooler for future readings.
When taking a pour temp it is important to follow the following steps;

Take a room temp glass, pick a faucet and pour a full beer, then dump.
Go back to the same faucet and pour a second full beer in the same glass.
Stir the beer for 10-15 seconds with your digital thermometer and record reading.

If your glycol unit does not have a digital thermostat display, find the bath access point, insert the thermometer in to the glycol, wait 10-15 seconds and record reading.
Custom Beverage Services offers Preventative Maintenance Programs that can help your draft beer system maintain the proper temperature to keep your customers satisfied and ordering more!